"This organization was formed out of anxiety and the many cases of marine animals stranded in Indonesia. Many of the animals could not be saved in the end."
Meet veterinarian Dwi Suprapti, a heroine of conservation that West Kalimantan people are proud of. The Singkawang-born woman is fondly called "Dwi penyu", with her last name refering to her activities of struggling to save penyu or sea turtle.
Not only becomes the Marine Species Conservation Coordinator of WWF-Indonesia, she also dedicates her knowledge and energy for professional non-profit organization, IM FLYING VET (Indonesian Aquatic Megafauna Veterinary Medicine Association).
"This organization was formed out of anxiety and the many cases of marine animals stranded in Indonesia. Many of the animals could not be saved in the end," said Dwi on April 14, 2021.
Of the many cases of stranded animals, the general handling procedure is by releasing them to their habitat, after they are considered healthy.
As for sick animals, special treatment is needed. "In many regions, not all veterinarians have experience dealing with stranded animals, especially the big ones," said Dwi. This includes the handling of confiscated animals by law enforcement officers.
Dwi recalled the case of turtle capture by the authorities. The turtles are put in piles with their front fins being tied. One of the turtle's fins broke, getting infected and had to be amputated. Meanwhile, the turtle put in the bottom is in the most worrisome condition. Its internal organs almost popped out of the cloaca, due to the pressure. Of course, these turtles cannot be directly released into the wild.
"I sometimes call veterinarians in the area where the incident occurred. Many of them are still confused in handling cases in the field, even though I guide them through phonecall," he said.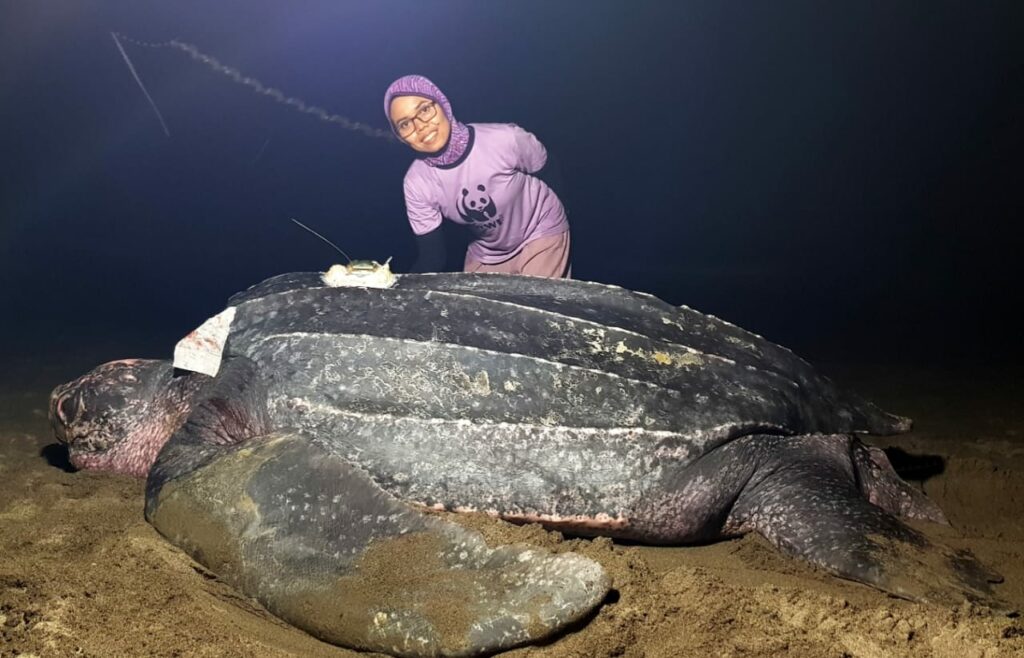 One of the events that later inspired her to collect veterinarians to save marine animals was the stranding of 10 sperm whales on Ujong Kareng Beach, Mesjid Raya District, Aceh Besar, Aceh in 2017. The incident received a lot of attention in the international media.
Dwi attempted to perform a necropsy on four dead whales. While six other whales managed to save and returned to the sea. "At that time, none of my colleagues had the experience of necropsying an animal the size of a whale," he said.
Since then, the Flying Vet organization was established, Consisting of 19 veterinarians who are committed to dedicating their knowledge and energy voluntarily to handle cases of giant aquatic animals. "IM Flying Vet is expected to be a solution to meet the need of veterinarians to act quickly, responsively, legally and competently, in handling stranded animals, even in remote areas," added Dwi.
Dwi has been going through the ups and downs when dealing with many events in the field. "The happiest moment for me is when we succeed in releasing stranded animals after being treated, and the saddest thing is that the animals cannot be saved," she said.
Dwi recounted one of the cases that drained her emotions and energy. It all began when a green turtle was found stranded in a weak condition by the Bali Sea Turtle Society in Kuta. She found this case interesting because Kuta is not a nesting place for green turtles. When rescued, the turtle looked sick and malnourished. It turned out that an intact black plastic bag came out from its cloaca.
Dwi gave full attention to take care of this turtle, because the turtle did not want to eat. After an X-ray was undergone, it turned out that the turtle's stomach was full of plastic. Painstakingly, Dwi gave special treatment to this turtle. "I was waiting for another plastic to come out. Every time we got one, we immediately did an X-ray. Finally, all the plastic came out of its stomach, and there were a total of 70 plastics in various sizes," she recalled. When the turtle finally recovered, it was then released into the nature. Dwi felt very touched as she took the turtle back to its habitat.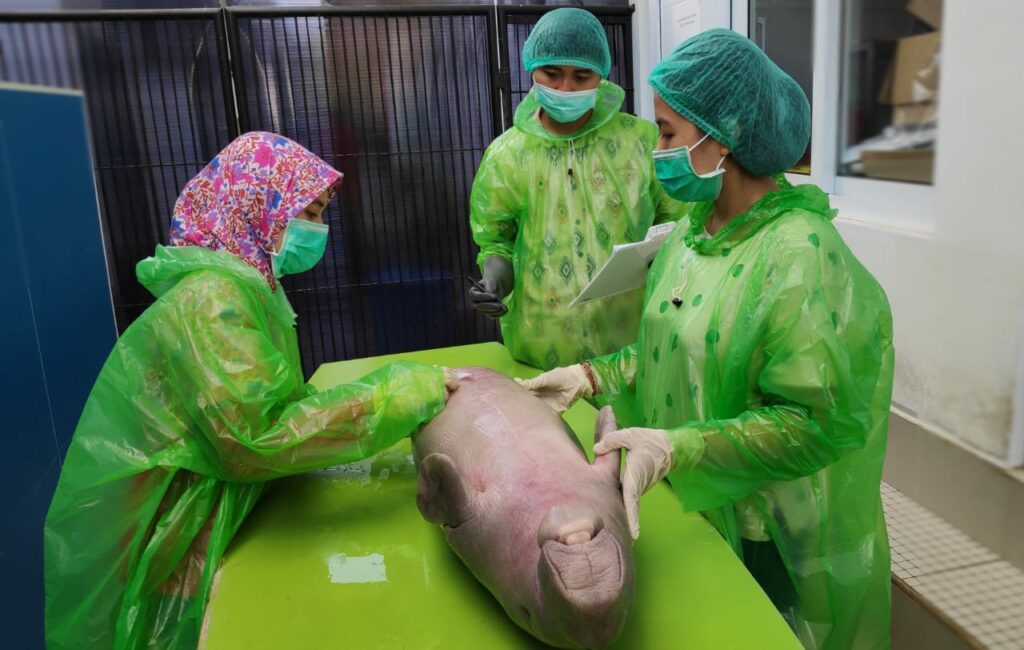 Another memorable experience for her is when finding a baby dugong separated from its mother. This baby followed one of the diving instructors, apparently in search of milk.
Dwi flew straight to Raja Ampat to carry out the rescue, even though the condition was not easy. There are constraints in terms of transportation, as it was only available at certain hours. Dwi had to fight with her restlessness as she remembered the baby dugong.
Dwi also asked the resort staff to provide milk every two hours. But there is another challenge, because at that time, they could not provide a special place to feed and take care of the baby animal.
As a result, many people saw it. "We were concerned that the people would take it as an example and want to do that too."
She was worried that the people might do something harmful to the baby dugong because they did not have proper knowledge on how to take care of it.
The baby dugong was finally allowed to go into the wild eventhough it was still unable to swim far from the waters around the resort.
However, surprisingly, the baby was then found playing under the people's stilt house. They even fed the baby with rice. Not long after that, the baby was found stranded in a sick condition that led to death. Dwi came to do a necropsy, and found that the baby's appendix was infected due to consumption of non-food items. This incident brought deep sorrow for Dwi.
The existing facilities and infrastructure are far from good scale. But thanks to her struggle, finally, the government and several institutions are planning to create a special clinic for the care of wildlife.
"I have a colleague in Bali who is willing to provide a clinic for small animals. As for large animals, we are thinking about making floating cages as clinics," she said.An Acehnese academic, Samsul Bahri (30), called Dwi as an unusual woman. Unlike other people who prefer to be civil servants or working as practitioners, Dwi chose her own path in the field of conservation. Thanks to her, the people are aware that preserving natural resources provides more economic benefits, rather than instantly using it.