"The challenge for young people in the future is climate change, and the dangers of plastic is part of it."
Inspired by the struggle of Mahatma Gandhi who chose a hunger strike to oppose the tyranny of the colonialists, Melati Wijsen, 20, and her sister Isabel Wijsen, 18, went on a hunger strike. For them, however, the hunger strike was not to oppose colonialism, but to gather public support and attention for the movement against the use of plastic bags in Bali.
Together with a number of volunteers, since 2013 they have carried out the Bye Bye Plastic Bags movement. However, after some time, the campaign against the use of plastic bags has not yet received the attention of the Balinese people. Even their efforts of making a petition to collect 100,000 signatures have not encouraged the local authorities to take action.
The inspiration of Gandhi's struggle came when they visited Gandhi's house during their family trip to India in 2014. At that time, the Bye Bye Plastic Bags program had been running for a year. They already have volunteers and teams of several people, logos and campaign programs.
Their hunger strike was planned to be carried out for 24 hours. However, when hearing the idea, Melati and Isabel's parents did not agree, in fear of disturbing their child's health. "But we have doctors and nutritionists to monitor us," Melati tried to convince her parents. Finally, the action was approved.
It turned out that when their fasting had only took around 12 hours, this action melted the heart of the then Governor of Bali, Made Mangku Pastika. Through his staff, he contacted the Wijsen family and asked them to meet. "Maybe the governor felt touched," said Melati.
When meeting the governor of Bali, "I was a bit awkward because it was the first time I met an official," said Melati. At that time, Mangku Pastika listened carefully when the sisters explained about the Bye Bye Plastic Bags program.
"A thought that crossed our mind at that time was that 'we would have a big job'," she said.
After the meeting with the governor, they suddenly became very busy. They counted that they had attended almost a hundred meetings while making plans for the plastic waste reduction program in Bali.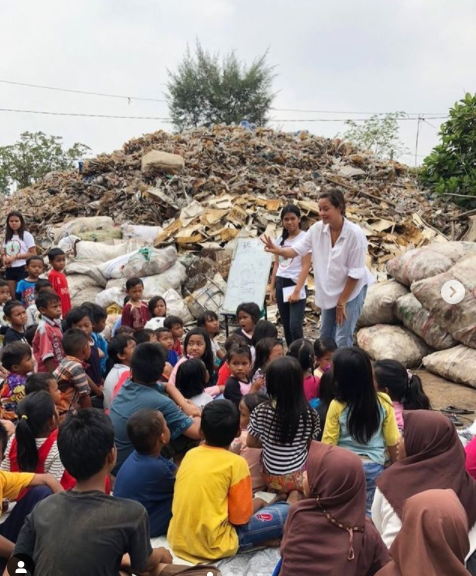 Melati and Isabel's long actions were finally fruitful. Bali Governor, I Wayan Koster, issued the Governor Regulation Number 97 of 2018 regarding the limitation of single-use plastic waste.
For Melati and Isabel, the issue of plastic trash is not new. Since their elementary school years at the Green School, they had always been upset to see that plastic waste was thrown carelessly. "…especially when we were walking in the fields, the beach and around the house," she said.
Then, they finally agreed to make a movement to invite their peers to be more concerned with the ubiquitous presence of single-use plastic. They initiated the Bye Bye Plastic Bags community to fight against the use of plastic bags in Bali.
Moreover, Melati has an annoying experience related to plastic waste. About two years ago, she bought fish from fishermen. After cooking the fish and about to eat it, she found pieces of plastic waste inside the body of the fish. "That's very annoying."
Apart from the campaign, in the daily life of the two Wijsen sisters, they control the use of plastic waste. Even if they have to use it, they always sort it out. They even choose non-plastic household tools, for example, a bamboo toothbrush.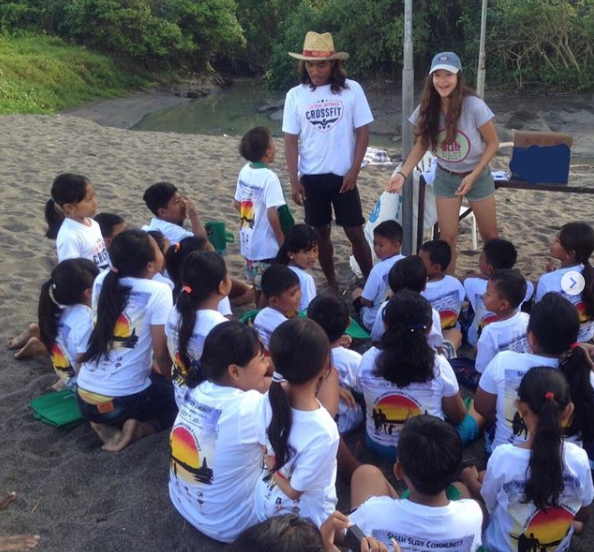 Maintaining the anti-plastic bag movement to stay afloat until now is not easy. According to these two girls who have won several international awards, the hardest part of this movement is to maintain consistency. Currently, Bye Bye Plastic Bags are available in more than 30 countries, involving about five thousand volunteers. "Young people are passionate about change for the better."
In addition to understanding the dangers of plastic waste, the Bye Bye Plastic Bags also teaches them about public speaking and leadership.
Melati Wijsen also founded the One Island One Voice movement in 2015. More than 500 Bali-based entrepreneurs gathered to say no to single-use plastic. Their community also mobilized 12 thousand people to jointly clean Bali from garbage. This movement has managed to collect 40 tons of plastic waste.
In 2016, as many as 13 countries were interested in joining and implementing the program, "Bye Bye Plastic Bags" in their respective countries. In the same year, Melati and Isabel were invited to Berlin, Germany, to receive the Bambi Award, a prestigious event that selects inspirational figures.
In 2017, they also created the Mountain Mamas program, a social enterprise that empowers women in the Tabanan area, Bali to make cloth bags as an alternative to plastic bags. This effort is a collaboration between the activists' community and the local people.
As for the profit sharing, 50 percent goes to Bye Bye Plastic Bags and 50 percent to local villagers for education, waste management and health insurance. "The money is managed by the village," she said.
Lately, these teen activists are working on the Youthtopia project, which focuses on empowering young people with various abilities, such as social media, social interaction to making videos and films for change campaigns.
"The challenge for young people in the future is climate change, and the dangers of plastic is part of it."